PARTNERS
As a social development aid organization, SMDF's work is dependent upon the generosity and trust of our donors. Our donors are our partners in development. They share our vision of an inclusive St. Maarten that prioritizes the wellbeing of all residents. Our donors allow us to execute projects and programs ourselves and also allow us to provide funding to St. Maarten's NGOs. To them, we are eternally grateful.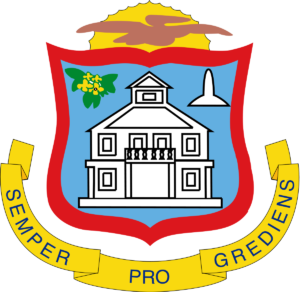 The Government of St. Maarten has been SMDF's principal donor since our inception. The Government's year over year commitment has allowed us to be consistent in our funding activities, providing a professional and transparent avenue to provide funds to St. Maarten's NGO community.Additionally, as our principal donor, the Government's commitment to our operating costs allow us to channel all other donor funds projects and programs–guaranteeing that third party donor funds reach the intended beneficiaries.
For more information about the Government of Sint Maarten, visit their website here.

The Dutch Ministry of BZK has been an important donor in our Senior Care efforts. The Ministry of BZK has provided SMDF with ANG 4.4 million to execute activities directly related to improving the lives and living conditions of St. Maarten's elderly population. With these funds available in the aftermath of the passing of hurricane Irma, SMDF was able to execute repairs to 76 homes of seniors as well as construct 16 new homes for displaced seniors. In addition to these infrastructure projects, SMDF was also able to develop the framework for a National Public Transportation System for the elderly.
For more information about the Ministry of BZK, visit their website
here
.

As SMDF's first private sector partner, Windward Islands Bank has made a strong commitment to SMDF's work areas of Youth Development and Social Care to Vulnerable Groups. Since joining as a donor in 2017,Windward Islands Bank has contributed towards the critical repair of New Start for Children foster home after the passing of hurricane Irma. Additionally, the bank contributed to Rebuild SXM's school uniform project to ensure that the project reached all children in need.
For more information about the Windward Islands Bank Ltd., visit their website here

As one of SMDF's dedicated private sector donors, NAGICO Insurances has joined our efforts to support our grant making efforts year-round. As one of the Caribbean region's largest insurance providers, NAGICO seeks to encourage individual and community wellness and improve overall quality of life. With a number of NGOs providing education or support services to various groups, SMDF is able to channel these funds to NGOs that align with the firm's corporate undertakings.
For more information about NAGICO Insurances, visit their website here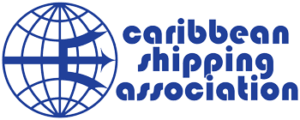 With association members active in the shipping industry on St. Maarten, the Caribbean Shipping Association extended funds towards emergency projects after the passing of hurricane Irma. With CSA's desire to support recovery efforts, SMDF directed the funds received towards homes damaged by hurricane Irma, ensuring that the donor's intentions to support emergency recovery were met. To learn more about the Caribbean Shipping Association, its members and work, please visit their website.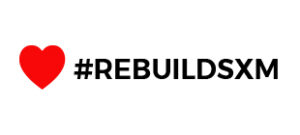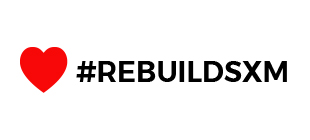 A post hurricane Irma initiative led by a group of young persons with deep ties and a love for St. Maarten, RebuildSXM is a Netherlands-based foundation established to contribute towards St. Maarten recovery in the wake of hurricanes Irma and Maria. SMDF's partnership with Rebuild SXM resulted in free uniforms for over 400 elementary school children throughout St. Maarten. As school uniforms are a requirement for all students, RebuildSXM's school uniform removed a major financial burden that hundreds of parents would have had to overcome.
For more information on RebuildSXM, visit their website.


In the days and weeks immediately after hurricane Irma struck St. Maarten, Cordaid was one of the first international organizations to provide vital emergency support. From the organization's initial arrival, Cordaid and SMDF began discussing executing Community Development projects that focused on lessons learned and future resiliency. These discussions led to the development and execution of community driven infrastructural activities at four Community facilities. These activities were all identified and developed by community members as a means to strengthen these Community Based Organizations and increase their capacities to be agents of change outside of formal government structures.
For more information, please see the Cordaid website

Proving that there can be beauty in Corporate Social Responsibility, Milano Diamond Gallery used a business milestone as a way to encourage giving back. When the multinational retailer opened its most recent location at Port St. Marten, it used the opportunity to host a silent auction to benefit those affected by hurricane Irma. At the advice of two community groups, the Milano group chose to dedicate the funds raised to repairs of homes that were damaged by Hurricane Irma.
For more information about Milano Diamond Gallery, please visit their website


With a shared interest in strengthening social networks, SMDF joined forces with the Netherlands Red Cross and the St. Maarten Red Cross to develop stronger community relationships and community spaces. The partnership will see the two organizations develop public community spaces across multiple neighborhoods. Additionally, the arrangement will see the organizations work side by side on various emergency preparedness activities to increase the capacities of communities.
For more information on the Netherlands Red Cross, please visit their website here.